Full Gear is your complete business solution for customized full sublimation apparel.
From design to manufacturing and fulfillment, Full Gear is custom apparel made simple.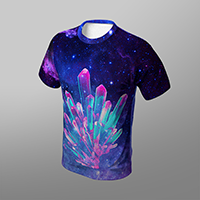 3-D Designer
Full Brand Engagement
Deliver a new level of brand engagement with fully personalized, custom apparel – created by the end user.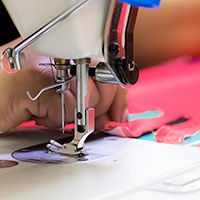 Manufacturing
Full Customization
Deliver garments made in the USA with unlimited colors, effects, and full wrap capability.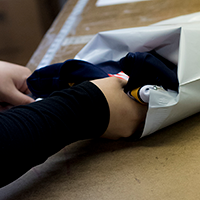 Fulfillment
Full Solution
Deliver custom apparel to your customers with Full Gear's transparent and powerful turnkey solution.

3-D Designer
Our state-of-the-art online 3D design tool runs within your website with features usually only found in advanced desktop applications.
Full Gear transforms approved brand assets and designs into real-time 3D decorating experiences, enhanced for mobile.
Let Full Gear power creativity and passion for your brand.
Get Started Today

Manufacturing
Full Gear garments are made in the USA using dye-sublimation technology. The inks used in sublimation are absorbed into the polyester garment, rather than being printed or stamped onto it, making the garment perfectly smooth and the design long-lasting.
The garments are colorized before they're sewn together which means custom designs can flow through seams with full wrap capability. The result is a vibrant design and color on cutting edge performance fabric; exactly on trend.
Get Started Today

Fulfillment
Full Gear provides a turnkey solution for brands' e-commerce websites, private label manufacturing, and drop ship needs.
Everything is made to order in the USA with no inventory or handling fees. Our manufacturing system allows quick turn, one-off-custom products with delivery right to customers' doors with tracking every step of the way.
Contact
Would you like a demo? Looking for a quote? Need more information?
Fill out the form below and let's get started.